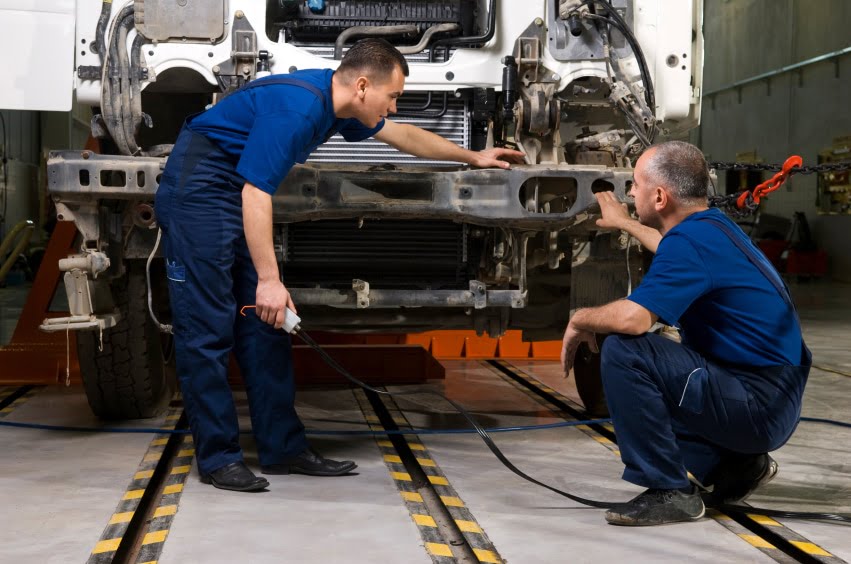 Upfitting and Refitting
A commercial or work truck upfitter & refitter includes: any type of manufacturer or distributor that makes alterations to a complete or an incomplete vehicle sourced from any number of original equipment manufacturers or OEM's.
The PTM-Vision Production Module is ideally suited for upfitters and refitters. There are many specialized features to provide accurate material and labor costing when upfitting or refitting a vehicle. From the time the base vehicle, or one to be refitted, lands on your lot to the time it is sold, PTM-Vision tracks every piece of material and every labor operation in creating the final product.
Production Module Advanced Features
Ability to create unlimited sub-assemblies or "kits" with parts and labor operations
Each sub-assembly is split out to separate in-house orders where all parts and labor are tracked by individual 'kit' to the original work order for costing purposes
All dimensional materials such as metal sheeting, rolls or tubing are tracked by measure
Body Serial Number tracking for after sale tracking of warranty or repairs
Any pictures and supporting documents can be attached to the order
'Quick-view' of status on any vehicle in the shop and where it is in the upfitting/refitting process
Vehicle Sales Module that tracks all in-house labor and material, as well as all sublet work
Material demand planning
Assemblies, subassemblies, kits and sub-kits
Explode material demand
Labor demand planning and tracking
Identify labor demand by function
Identify machine time requirements
Track actual time used in manufacturing operation