ABOUT PLUSS SOFTWARE
Who Is Pluss?
Pluss Software is a leading provider of truck shop management software designed for the medium to heavy-duty industry. Our software was originally created for the truck and trailer repair industry and has evolved to encompass a wide range of general parts and repair shops to include: 
Independent parts & repair
Fleet maintenance
RV service & repair
Truck body upfitters
Component rebuilders
Remanufacturers 
Marine
Equipment/Ag
We work with companies from the startup phase to enterprise-level businesses, offering flexible and easy-to-use software solutions which provide business owners an all-inclusive platform to achieve growth and profit.
Pluss offers install-based and cloud-hosted solutions with enhanced workflow, ease of reporting, streamlined accounting, productivity-focused employee tracking, and integrated payments, giving businesses like yours the freedom to focus on providing outstanding products and services.
Explore our products and services, world-class support, and helpful articles.
Our Customers
These are just a few of our 500+ satisfied customers.
Over the last 4 months, the customer service has been OUTSTANDING! The training I have had with Julie, Laurie, and Kristina have been so informative and they have all had so much patience to teach me from the basics, which has now given me the confidence to move forward like a boss with day-to-day accounting! Great customer service is so hard to come by these days especially for "small businesses" like us, which most companies forget about.  The IT guys I have worked with are extremely knowledgeable and its great to be able to connect to any desk and let them do their thing and know its getting done right. As the future owner of Central Diesel, its honestly going to be a pleasure to move forward keeping our business with you guys!
Grace Torevell, Central Diesel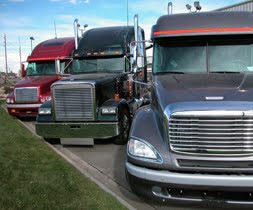 Grace Torevell, Central Diesel
We recently moved our credit card processing over to Pluss Pay. The installation was very simple. Pluss handled everything except for plugging in the terminal. Training sessions were offered once the installation was complete, along with manuals. Customer service with Pluss is always outstanding. The system is very easy to use, and the digital signature capture on the documents is a very useful feature. Processing cards over the phone is very simple as well. The online reporting feature is a valuable resource. The transaction history is particularly useful. The system is so much more convenient than a traditional machine where you rely on one receipt and one batch report. I would highly recommend switching processing services to Pluss Pay.
Christi J. Dempsey, Glacier Motor Sales & Service
Christi J. Dempsey, Glacier Motor Sales & Service
I just want to call and tell you that this is the slickest damn system I've ever seen. It is amazing what this thing will do. And I'm not one that's impressed easily, you know that from my personality. You guys have hit a homerun with this thing. Friday was a little unsure of some things, but after I went through it Friday evening, I had written down a few questions, and he addressed everyone of them. It's saving the cards like it's supposed, it's doing over the phone like it is supposed to. Doing everything just like it's supposed to. And it's pretty dad-gum fast. In fact, it's one of the fasting things we have. Pleasant thing we are finding out, you know it gives us the option to save the card on file, and we ask the customer when they're in front of us, we'll just ask them if they want us to save the card on file for them, and about 75% of them say yes. This thing is off the chain. This card processing is a HUGE timesaver for us. I didn't realize how much of a timesaver it is, but I am realizing it as we get through the day today. It is hard to picture without using it, but once you start using it and you see all the information that it does and stores for you. When Andy said this thing is a good system and you outta use it. He said it was a great system, and I'll have to back him up, it is a great system.
Roy Parks, Owner, Benning Auto Parts
Roy Parks, Owner, Benning Auto Parts
We are fairly new to the Pluss family compared to their other customers. We have been with them for about a year now after a long and detailed search for the right system. I am happy to say that we made the right choice. No system is a "One size fits all" right out of the box, but where I found the difference is in the people. Not only did they make the whole transition as painless as possible but they really took the time to get to know us and our business. A perfect example would be the Pluss Pay feature. I'll admit I was hesitant at first as I didn't think I needed it. After a couple of conversations of them explaining how it would benefit our business, I agreed to try it out. It did exactly what they told me it would, features like the "tap to pay" and the signature capture helped catch us up to the rest of the world. Thank you for being a true partner and helping us grow.
Jesse Vertin, President / CEO, Big Moe Spring and Alignment
Jesse Vertin, President / CEO, Big Moe Spring and Alignment
We've been using PTM since 1996. It would not be possible to make it through the day without it. Ease of navigation, charts and available reports save us time and make us money. Customer support is excellent and timely. Any problems we have are taken care of almost immediately. Great job Pluss!!
John D, Owner, Auto Machine, Inc.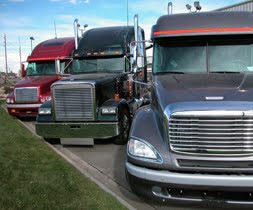 John D, Owner, Auto Machine, Inc.
PTM-Vision is the ultimate time-saver. We can manage and control expenses, employee productivity, and inventory. In addition to that the reporting features are priceless! The exceptional support and training team at Pluss has also allowed our team to effectively run our system which is critical to our success. Investing in the features and functionality of this software has saved our company time and money.
Bay State Truck & Trailer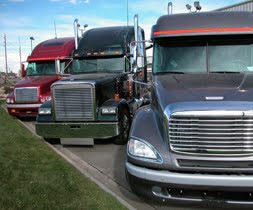 Bay State Truck & Trailer
I started with Pluss Corporation in 1996, back then their company was called PTM. At that time my company was called Champion Automotive Machine. There have been many changes throughout the years and both of our companies have grown together. If I could say one thing, this is a company that truly cares about the customer. There has always been excellent service and always a quick response time to my questions or suggestions. Many of the personnel I would consider to be my friend and it's been a pleasure to be associated with them.
Dick F, Owner, Champion Racing Engines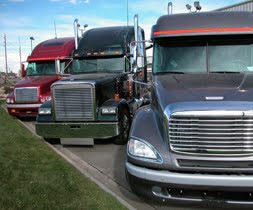 Dick F, Owner, Champion Racing Engines
Bayside Trucks Inc. has been a long-time customer of Pluss Corporation and the relationship we have built has been second to none. Pluss Corporation has gone above and beyond our expectations in making their program tailored to our business needs. Their hardware and software support are always available with professional and knowledgeable staff to assist us. Pluss Corporation keeps evolving and stays up to date on the latest trends that make our business even better.
Dayna T, Bayside Truck Inc.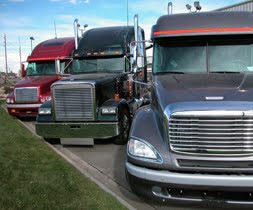 Dayna T, Bayside Truck Inc.
We have been a customer of Pluss Corporation for several years. We primarily use their Vision Software and have found their customer service to be top of the line. I recommend Pluss Corporation to anyone who is looking for computer software for their business.
Gary C, Accountant, Bus Andrews Truck Equipment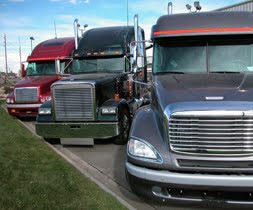 Gary C, Accountant, Bus Andrews Truck Equipment
I have been working with the Vision Software since late December 2014 going active the 1st week in January 2015. I handle the accounting and payroll but have learned the parts, service (a little), and truck sales end. I have found the software is easy to learn and I have only good things to say about the customer service people. Each person is friendly and if they don't have an answer, they get you to the right person as soon as at all possible, usually on one call. I have worked with 3 different software programs and have found this the easiest to adjust to.
Barb L, Michigan Truck & Equipment Sales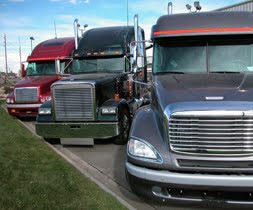 Barb L, Michigan Truck & Equipment Sales
Our company has been looking for software to fit our heavy-duty truck shop for years. We have been through system changes in the last several years. Each software program seemed to lack key functions to our business. Then someone referred us to Pluss! Not only did the software have everything we had been looking for, it had features we had never even considered. And the technical support is beyond compare! They seem to recruit people that have experience in all the key areas -- Accounting, Service, Parts, etc. So, when you need help, they understand what you are asking for and why. No more trying to explain to a kid right out of a computer tech school why you need a certain type of report. Simply put, we could not be happier with our choice to go to Pluss Corporation.
Kay-Cee C, Delaney & Ahlf Diesel Service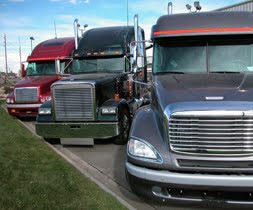 Kay-Cee C, Delaney & Ahlf Diesel Service
PTM-Vision is a great program! Before I signed up for Vision, I was spending over 20 hours at my desk each week and I was just looking to get more time out of the office to work more in the shop or time to spend with family or take a vacation. Vision has been great and done just that and more! Recently I was able to take a full week off and when I got back it only took me 4 hours to catch up.
John C, Northfork Diesel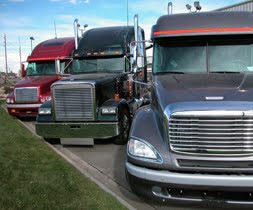 John C, Northfork Diesel
After careful research of several Parts and Service software companies we converted from QuickBooks to Pluss back in 2014 and we have been very pleased with the Pluss team. The power of the Pluss Software and features make it very user friendly at all levels. The program support is the most valuable tool in your product with quick and responsive support staff ready to help. The software has the ability to grow with your company at a rapid pace. Big or small this software will grow with your company.
Ben Bandimere, Owner, Marini Diesel Inc.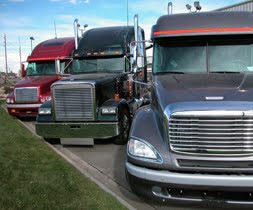 Ben Bandimere, Owner, Marini Diesel Inc.
We here at Vermont Engine Service, Inc. have been using the Pluss software for our engine machine shop for over 24 years and couldn't be happier. The support we receive is second to none, they are always willing to help when we call and if they have to schedule you for a call back appointment they are always on time when they say they will call you back. I would highly recommend Pluss to anyone in the automotive industry for their Point Of Sales and Inventory software needs.
Dean Thibodeau, Owner, Vermont Engine Service Inc.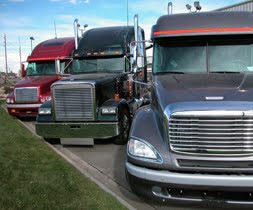 Dean Thibodeau, Owner, Vermont Engine Service Inc.
In a few good words Pluss to me is truly AWESOME! I will have to admit when my Company 360 decided to go with a new computer system I was totally not interested! Having the Pluss System for the past couple of years now has actually been a really great addition to the 360 Company. The techs you meet not only explain how the system works but the whys, dos and donots of your job. Being in accounting things always change and by saying that…………Pluss will explain things in a way for you to understand how things should be done and you learn that it makes sense. In my experience in accounting I don't always know everything and things may not seem clear as to why it should be this way or that way, and Pluss really explains those reasons. Of course, there are a lot of other departments our company uses Pluss for and within those po's, invoicing, billing, etc the help we receive is as well Great! I want to also STRESS for those of us here at 360, these compliments are for many of the Awesome Pluss Techs!
Amy Smith, Accounting Assistant, 360 Fleet Services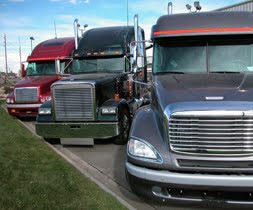 Amy Smith, Accounting Assistant, 360 Fleet Services
EST. 1984
Pluss started as a family business in 1984 by Kevin Iverson. Kevin developed the Part Time Manager (PTM) software to service the needs of his family's heavy-duty parts and repair businesses. Realizing that other businesses could benefit from truck shop management software, he began to sell his products to other mechanic shops and parts businesses.  Over the next 33 years, Pluss grew and expanded its reach, becoming a leading provider of heavy-duty aftermarket software solutions, servicing the United States and Canada.  In 2017, Kevin retired and Pluss was acquired by its employees, and for the next 3 years, Pluss continued to change and grow as an employee-owned business.
Being employee-owned allowed Pluss to establish a concrete culture with the defined values above. We rebuilt our processes around these values and continued to look for ways to improve. We specifically focused on creating our competitive edge through high-quality assurance standards and fast software support SLAs. We have a mix of software engineers, software technicians, and sales representatives that have been with Pluss since well before the 2000s. Their combined industry experience and knowledge have been invaluable to us and our customers through our changes and growth. 
In 2020, Pluss was sold to Fullsteam, a technology and payments company, and  Fullsteam's values aligned closely with our own, specifically regarding the customer experience. Fullsteam empowered us to further our competitive edge by being both a software provider as well as a credit card processing provider. When Pluss merged with the Fullsteam family, we began servicing payments in addition to software. Our focus has been and continues to be, on the customer experience, and we're continuing to reshape that through unified software and payments solutions. 
3 THINGS WE KNOW TO BE TRUE:
Outstanding products start with outstanding customer experiences
Our team of sales professionals, software technicians, and developers are passionate about our products and even more passionate about the experience our customers have when they interact with Pluss. We recognize that outstanding products are derived from like-minded teams working together to shape a consistent customer experience. 
Our customers work directly with an Operations Coordinator and our tech team to complete the initial training program. We have a fantastic group of software technicians that you'll get to know very well during training on a professional and personal level. You will also have a Customer Success Manager virtually by your side to ensure that you're continuing to see value and growth with the product once you're through training and utilizing the software regularly.  After the sale is where most software relationships end, but at Pluss, that's when ours really begins! 
We also equip our customers with self-service options. The help section is easily accessible from inside the software with thousands of helpful articles, videos, and resources that allow you to find your own solutions when it's convenient. Our support portal is just a click away and provides you the convenience of submitting and tracking questions and help desk requests without having to pick up the phone so you can stay focused on running your business. 
Success is derived from consistent positive outcomes for our customers 
Software is our core service but our business has always been focused around helping people — having an outstanding product is the bare minimum. From there, we've created and refined our onboarding and support methodology to accommodate a wide range of business sizes and needs. Our consistency as a company is our greatest asset and drives our success as well as our customer's success. 
Integrity, accountability, and empathy make the difference 
The culture at Pluss is based on choosing what is right over what is easy and being intuitive to other people's feelings and needs. When we work with integrity, when we hold each other accountable, and when we can put ourselves in other people's shoes, we can create outstanding customer experiences with consistent positive outcomes.