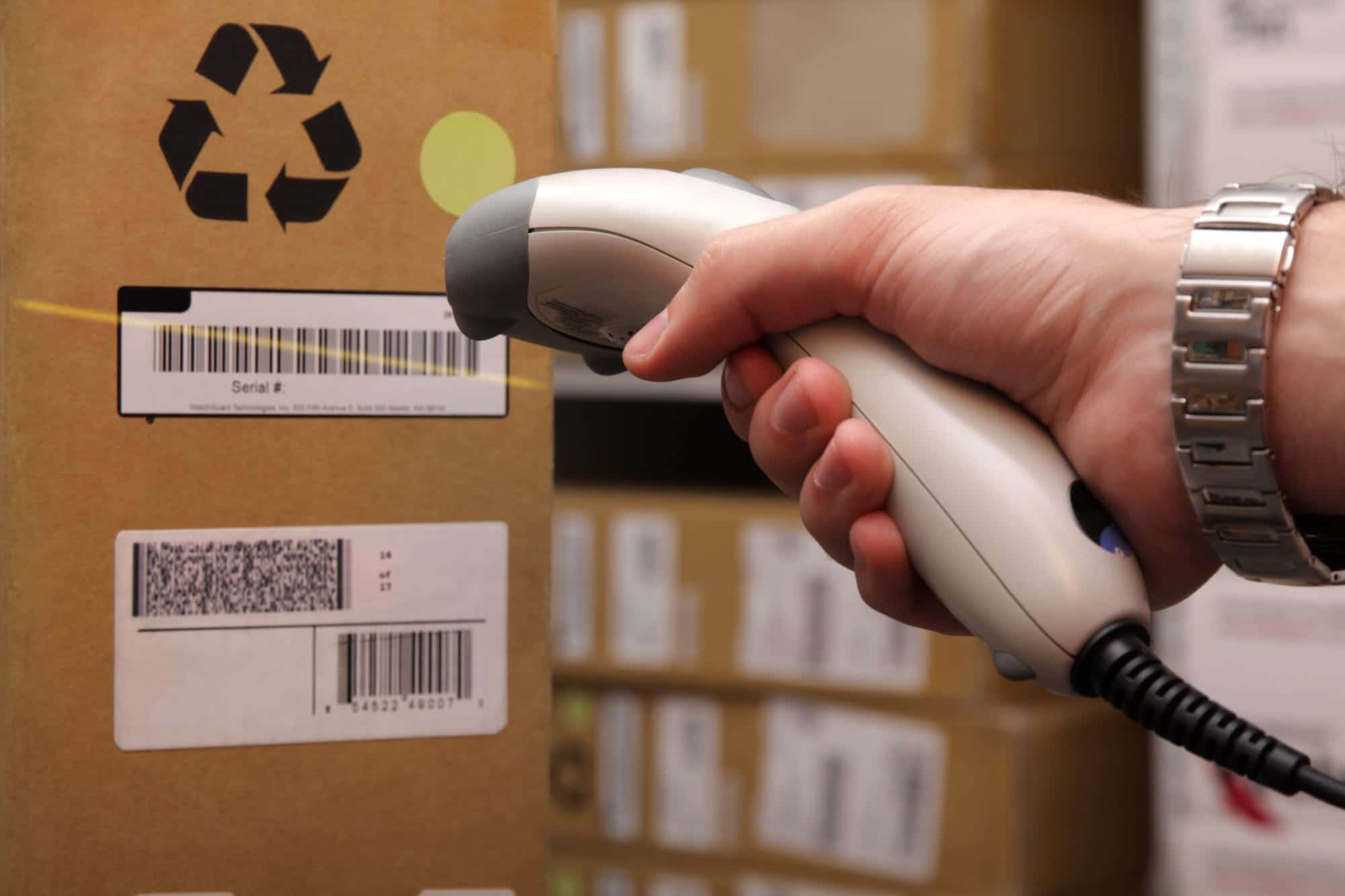 Barcoding Inventory & Point of Sale
Reduce Inventory Loss
Barcoding should be an essential part of your business strategy. When implemented properly, it dramatically improves efficiency, and accuracy, boosting your ability to monitor inventory. Barcoding can help to streamline many aspects, and introduce better workflow to a variety of processes, within your company. The PTM-Vision barcoding system eliminates the need for keyboard entry for part number entry and many routine shop operations.
If you plan to only use the barcodes for internal operations in your company, you can make your own with an online barcode generator, or a barcode font. If you are getting parts from multiple sources, or have been using your own part numbers and have a good deal of inventory already, it is probably easiest to just create your own barcodes which can be done with PTM-Vision. These homemade barcodes can then be printed on standard label stickers with your office printer, and used right away for a number of purposes. Use them to mark boxes, or shelves, where a specific part is located. Use them on receiving slips to quickly receive inventory. Put them to work to assist with cycle counting, drill down on supply usage, and much more.
On the other hand, if you plan to provide items to outside retailers for resale, or plan to sell products in the front-end of your shop which will be directly accessible by your customers, then you can use standardized Universal Product Codes (UPCs). UPCs are 12 digit numbers that commonly appear below the barcode on many products in the U.S.
FEATURES:
Cycle Count feature:  A tool for periodic inventory auditing to complement or replace year-end physical inventory
Tied to PTM-Vision inventory
Utilize companion Bluetooth barcode scanner or operate manually via device keyboard
Bin Location
UPC
Line Part Numbers
Barcode Generator within Vision
Single Inventory Item or Range
Tag the Cycle Count for retrieval from within Vision
Select an Inventory Items Range to Cycle Count
Systematically Scan through Selected Range Ordered by Bin Location
Manually Select Items from the Selected Range Ordered by Bin Location
View Inventory Item Details
Update Quantity in Stock
Create Purchase Requisition through inventory lookup features
Review Status of Inventory Items Cycle Counted in App
View Cycle Count Report from Vision
Scan to Order function
Within Vision, you can use the Bluetooth barcode scanner to search for inventory items from the F10 search, add items to a sales order, work order, estimate or search for an order from the open order grid and go into a labor operation on a work order from a scan sheet                                                                                                                 
System Requirements
Barcode Scanner – Symbol LS2208 handheld and LS2208 wireless version LI4278
Printers – Zebra GX or GT series and/or Brother QL series.  Labels should be 1" x 4" to accommodate the barcode length
Mobile Application – Tablet or Smartphone
Typical Manufactures of Android phone or tablets – Motorola and Samsung
7.0 (Nougat), API 24 – This is the minimum Android operating system version supported

7.1.1 (Nougat), API 25 – This is the target Android operating system version supported