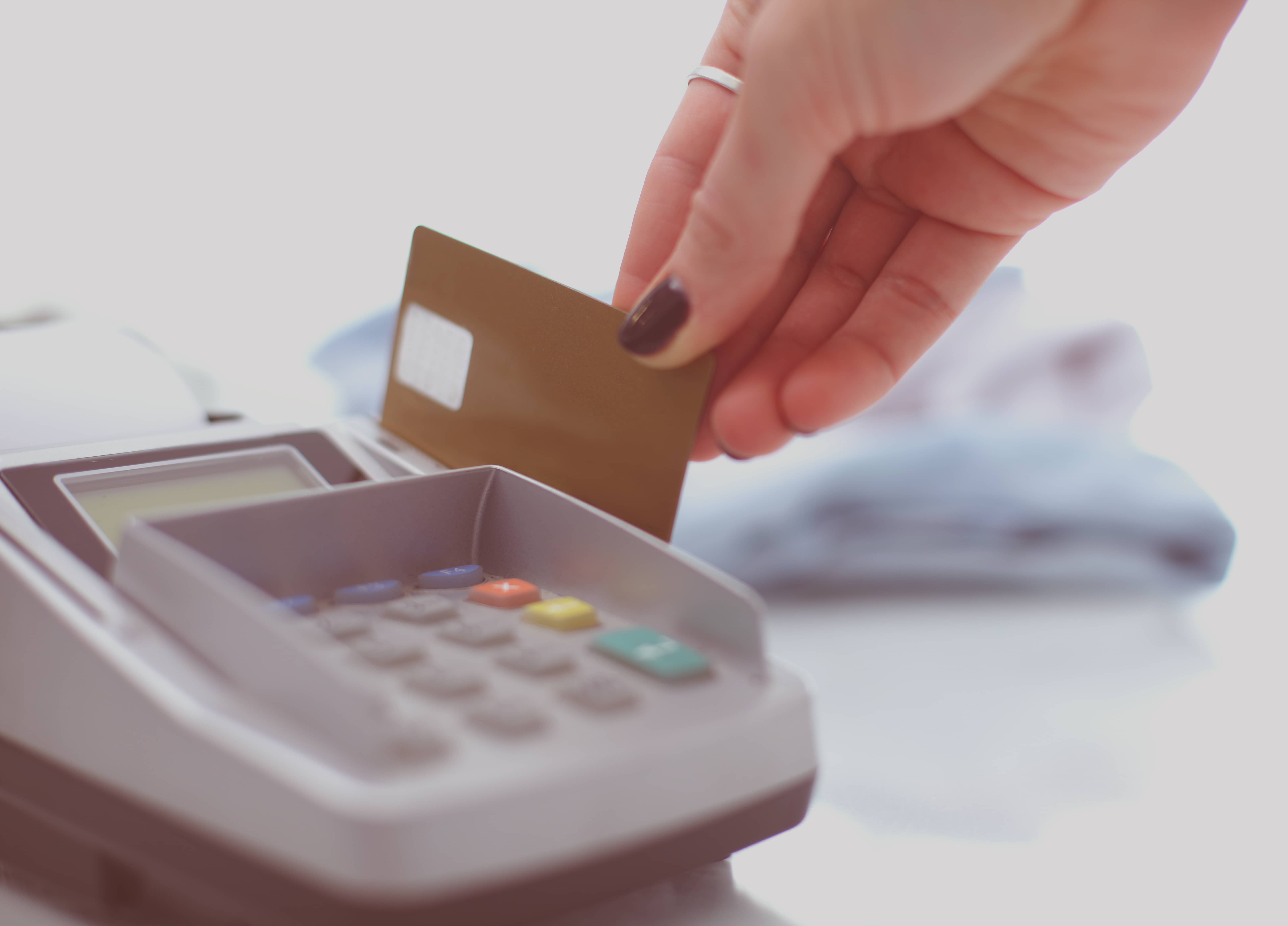 Payment Processing
Payment Processing solutions for the Heavy-Duty Truck Shop
PlussPay for Desktop is a fully integrated payment processing system that streamlines the handling and accounting of credit card transactions. It is designed to provide you the lowest payment processing fees, no additional data entry, and greater accounting accuracy. Additionally, PTM-Vision's electronic data management system allows you to use the same signature capture system to add signatures to estimates and work orders. PlussPay for Mobile allows you to take payment processing on the road with the ability to accept payments from your mobile Android device.  This solution is a great option for companies that perform field service, after-hours work, or who need to take payments outside of the PTM-Vision software.
FEATURES:
Integrated payment processing for Point of Sale, Payments on Account, Recurring Billing, Prepayment/Deposits, and Refunds and Returns. **
No manual data entries – Payments are automatically posted to your financials **
Expedite check out for credit card users
No need for messy paper credit card receipts
Electronic Signature Capture and storage **
ApplePay Support **
Securely store customer payment card on file, staying PCI compliant. **
Fully integrated payments reporting and easy reconciliation **
Better processing rates on business credit cards
One point of contact for all your support needs
Accept payments in the field with PlussPay Mobile
Mobile Processing fully integrated with PTM-Vision
** This feature is only available with PlussPay Desktop.
Why Should I Switch?
Most payment processors can only compete on rates. With PlussPay, we can offer much more value than just basic savings on processing rates and fees (and YES, we can still save you money on rates and fees too).
PlussPay for Desktop brings you:
Speed up transactions at the Point of Sale with fast, internet-based, payment processing.
Save time by eliminating manual entry with a fully integrated solution. All transactions are automatically recorded and are entered into PTM-Vision accounting and are then stored in our Electronic Document Management (EDM) software.
Reduce human error and prevent costly and time-consuming mistakes by automatically requesting and processing the correct transaction amounts at the Point of Sale and in your accounting department.
Eliminate paper waste by including receipt data directly on PTM-Vision invoice (No separate receipt required!). Receipts are automatically stored in our Electronic Document Management (EDM) software and are easily accessible.
Save time by securely storing customer cards on account for future transactions.
Simplify reconciliation by using our accounting tools and the provided merchant site.
You only have one number to call for help. The same high-quality support and service you receive for our software is now available for your payment processing. Our support staff is here to train you and support you with all of your software and processing needs.
Take advantage of your payment processing hardware to handle signature capture for work authorization and acceptance and to store signed documents in our Electronic Document Management (EDM) software.
PlussPay Mobile allows you to:
Take payments in the field with your Android mobile device.
Accept payments after hours when your business office is closed.
Email customer receipts at the time of transaction.
Choose how you want to take payments

Fully integrated with PTM-Vision with the ability to pay existing invoices and workorders in the field.
Take payment outside of PTM-Vision as a standalone payment solution completely independant of PTM-Vision.

WHAT OUR CUSTOMER'S ARE SAYING
We recently moved our credit card processing over to Pluss Pay. The installation was very simple. Pluss handled everything except for plugging in the terminal. Training sessions were offered once the installation was complete, along with manuals. Customer service with Pluss is always outstanding. The system is very easy to use, and the digital signature capture on the documents is a very useful feature. Processing cards over the phone is very simple as well. The online reporting feature is a valuable resource. The transaction history is particularly useful. The system is so much more convenient than a traditional machine where you rely on one receipt and one batch report. I would highly recommend switching processing services to Pluss Pay.
Christi J. Dempsey, Glacier Motor Sales & Service
Christi J. Dempsey, Glacier Motor Sales & Service
I just want to call and tell you that this is the slickest damn system I've ever seen. It is amazing what this thing will do. And I'm not one that's impressed easily, you know that from my personality. You guys have hit a homerun with this thing. Friday was a little unsure of some things, but after I went through it Friday evening, I had written down a few questions, and he addressed everyone of them. It's saving the cards like it's supposed, it's doing over the phone like it is supposed to. Doing everything just like it's supposed to. And it's pretty dad-gum fast. In fact, it's one of the fasting things we have. Pleasant thing we are finding out, you know it gives us the option to save the card on file, and we ask the customer when they're in front of us, we'll just ask them if they want us to save the card on file for them, and about 75% of them say yes. This thing is off the chain. This card processing is a HUGE timesaver for us. I didn't realize how much of a timesaver it is, but I am realizing it as we get through the day today. It is hard to picture without using it, but once you start using it and you see all the information that it does and stores for you. When Andy said this thing is a good system and you outta use it. He said it was a great system, and I'll have to back him up, it is a great system.
Roy Parks, Owner, Benning Auto Parts
Roy Parks, Owner, Benning Auto Parts
We are fairly new to the Pluss family compared to their other customers. We have been with them for about a year now after a long and detailed search for the right system. I am happy to say that we made the right choice. No system is a "One size fits all" right out of the box, but where I found the difference is in the people. Not only did they make the whole transition as painless as possible but they really took the time to get to know us and our business. A perfect example would be the Pluss Pay feature. I'll admit I was hesitant at first as I didn't think I needed it. After a couple of conversations of them explaining how it would benefit our business, I agreed to try it out. It did exactly what they told me it would, features like the "tap to pay" and the signature capture helped catch us up to the rest of the world. Thank you for being a true partner and helping us grow.
Jesse Vertin, President / CEO, Big Moe Spring and Alignment
Jesse Vertin, President / CEO, Big Moe Spring and Alignment