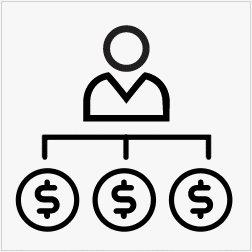 Batch Billing
Easily bill multiple invoices and orders, saving time and money!
What is batch billing?
Batch billing is a new time saving feature that allows the user to easily bill out multiple invoices or repair orders simultaneously.
Why use batch billing?
Many users of Pluss software are processing numerous invoices and repair orders every day.  For some of these businesses, their processes have them billing large groups of invoices daily, weekly, or monthly.  Billing out individual invoices can take time.  The ability to bill out groups of invoices, allowing the user to automate the process, can save time and money. 
How does it work?
Individual invoices can be selected from a list and then easily processed as a batch.
Customers can also be configured so that their completed invoices are automatically included in the batch billing process, to be run later, saving additional time. Reporting is available to view what invoices have been processed using batch billing.
Who is batch billing available for?
Batch billing is now included in our base package and is available for all users in their current subscription