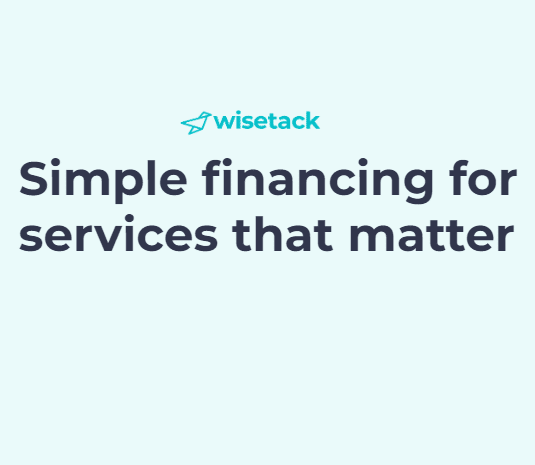 Wisetack
Simple Integrated Consumer Financing
Thousands of businesses use Wisetack to give their customers transparent, friendly payment options.
Pluss Software LLC offers powerful integrations with Wisetack consumer financing through the PlussPay Financing module.
A link can be sent directly from your business software so that customers can apply within seconds, and you don't have to worry about handling sensitive information. You get paid upfront and your customers pay over time.
Their founders started the company after decades in the financial services industry. They set out to make the kind of product that they would want to use, and the kind of company they would want to work for.
To learn more, check out their website @ http://wisetack.com
All loans are subject to credit approval.  Terms may vary.  Wisetack loans are issues by Hatch Bank.  For example, a $1000 purchase could cost $45.18 a month for 24 months, based on a 7.9% APR.  See additional terms at www.wisetack.com/faqs.