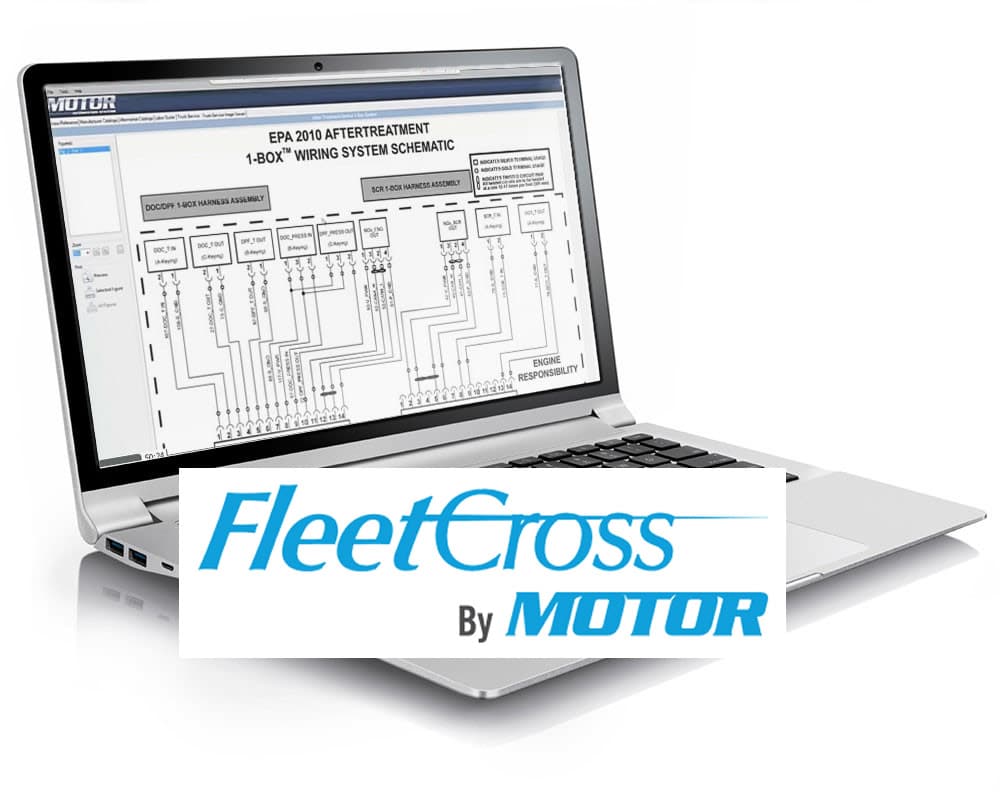 MOTOR Information Systems
Fast, Powerful Integration with PTM-Vision
Parts. Manufacturer part cross-reference system with back-up aftermarket catalogs, including images.
Labor. MOTOR provides the right information to produce the right repair order for the right repair or service. Dramatically reduce repair order creation and speed the approval process.
Service. MOTOR is your single source for comprehensive OEM diagnostic and repair information. We bring all the right service information together in one location to speed up the repair process.
Largest part Cross-Reference database, hundreds of millions and growing
ALL-MAKES labor time guide, OE and aftermarket catalogs
Thousands of manufacturers and suppliers, light, medium and heavy duty
Includes segments of off-highway and industrial equipment
Aftermarket part numbers to illustrations
Web access 24/7
Proven successful for nearly 20 years by fleets, dealers and parts distributors
Partial Part Number Search (Advanced Search) is available
Manufacturer Website Integrations (MWI via Advanced Search) is available
Tear Away and Duplicate tab technology included
Tab design easily allows the addition of future modules such as service
Advanced application installation available depending on environment
Updates are continuous and seamless to the end user
Web training and support included with onsite training available