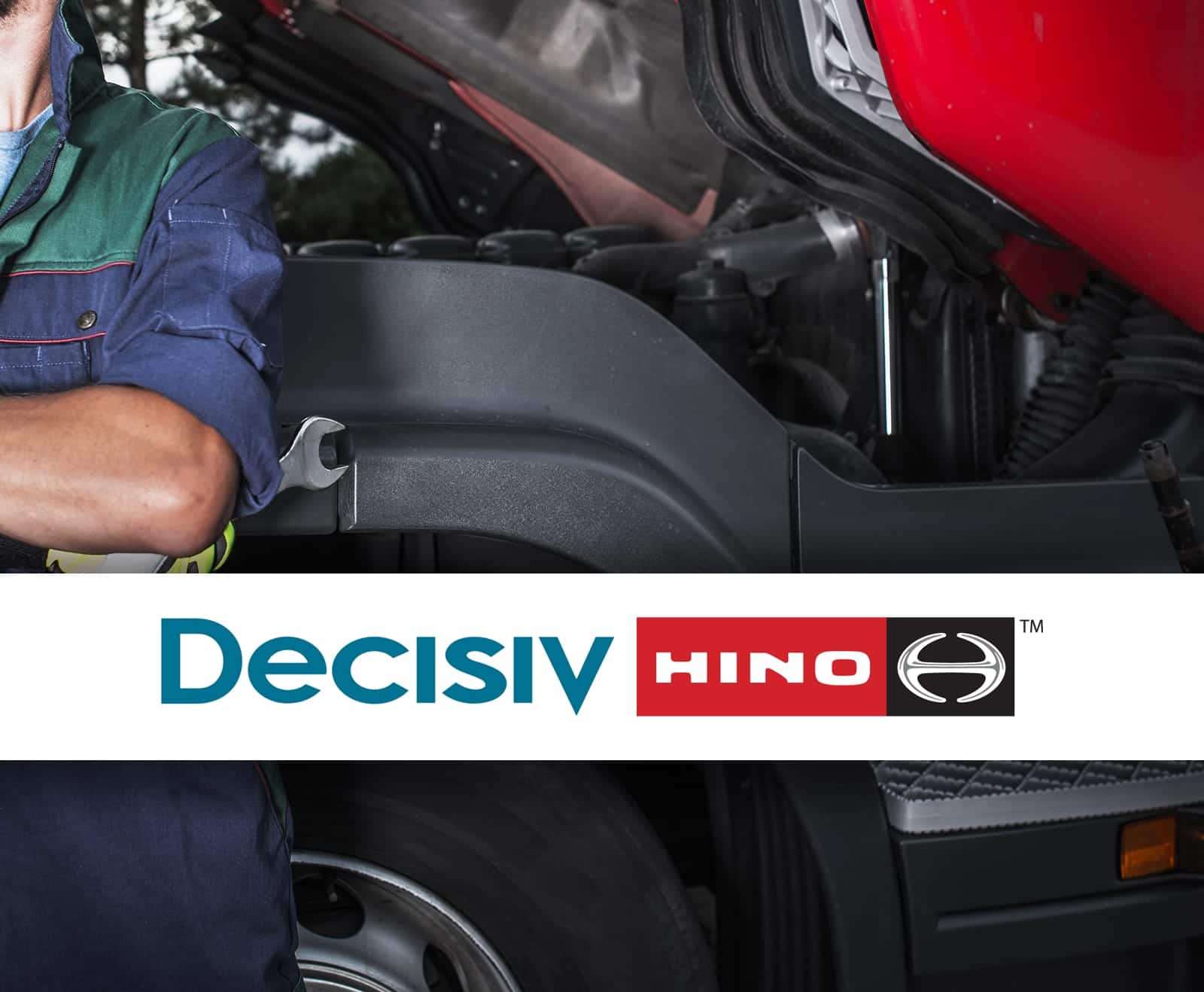 Decisiv SRM (for Hino)
The INSIGHT Case Management platform, developed by Decisiv for Hino Trucks, is included for the first five years with the purchase of new vehicles. The Decisiv platform is designed to streamline communications and organize the documentation and content for service events to drive uptime, increase efficiency, lower days out of service, and increase revenue per vehicle.
Get Parts Pricing/Availability
Get Labor Rate
Accept Repair Order
Accept an updated RO
Create Cases in Decisiv
Send Invoice to Decisiv
Send Parts to Add to an existing Case in Decisiv
Let Decisiv add new Customers to a Provider
Send Batch Customer Info to Decisiv
Get Parts List
Send Tax/Fees/Haz Fees
Send Batch Close RO Requests to Decisiv
WHAT OUR CUSTOMER'S ARE SAYING
Over the last 4 months, the customer service has been OUTSTANDING! The training I have had with Julie, Laurie, and Kristina have been so informative and they have all had so much patience to teach me from the basics, which has now given me the confidence to move forward like a boss with day-to-day accounting! Great customer service is so hard to come by these days especially for "small businesses" like us, which most companies forget about.  The IT guys I have worked with are extremely knowledgeable and its great to be able to connect to any desk and let them do their thing and know its getting done right. As the future owner of Central Diesel, its honestly going to be a pleasure to move forward keeping our business with you guys!
Grace Torevell, Central Diesel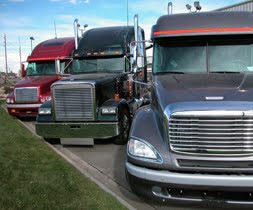 Grace Torevell, Central Diesel
We recently moved our credit card processing over to Pluss Pay. The installation was very simple. Pluss handled everything except for plugging in the terminal. Training sessions were offered once the installation was complete, along with manuals. Customer service with Pluss is always outstanding. The system is very easy to use, and the digital signature capture on the documents is a very useful feature. Processing cards over the phone is very simple as well. The online reporting feature is a valuable resource. The transaction history is particularly useful. The system is so much more convenient than a traditional machine where you rely on one receipt and one batch report. I would highly recommend switching processing services to Pluss Pay.
Christi J. Dempsey, Glacier Motor Sales & Service
Christi J. Dempsey, Glacier Motor Sales & Service
I just want to call and tell you that this is the slickest damn system I've ever seen. It is amazing what this thing will do. And I'm not one that's impressed easily, you know that from my personality. You guys have hit a homerun with this thing. Friday was a little unsure of some things, but after I went through it Friday evening, I had written down a few questions, and he addressed everyone of them. It's saving the cards like it's supposed, it's doing over the phone like it is supposed to. Doing everything just like it's supposed to. And it's pretty dad-gum fast. In fact, it's one of the fasting things we have. Pleasant thing we are finding out, you know it gives us the option to save the card on file, and we ask the customer when they're in front of us, we'll just ask them if they want us to save the card on file for them, and about 75% of them say yes. This thing is off the chain. This card processing is a HUGE timesaver for us. I didn't realize how much of a timesaver it is, but I am realizing it as we get through the day today. It is hard to picture without using it, but once you start using it and you see all the information that it does and stores for you. When Andy said this thing is a good system and you outta use it. He said it was a great system, and I'll have to back him up, it is a great system.
Roy Parks, Owner, Benning Auto Parts
Roy Parks, Owner, Benning Auto Parts
We are fairly new to the Pluss family compared to their other customers. We have been with them for about a year now after a long and detailed search for the right system. I am happy to say that we made the right choice. No system is a "One size fits all" right out of the box, but where I found the difference is in the people. Not only did they make the whole transition as painless as possible but they really took the time to get to know us and our business. A perfect example would be the Pluss Pay feature. I'll admit I was hesitant at first as I didn't think I needed it. After a couple of conversations of them explaining how it would benefit our business, I agreed to try it out. It did exactly what they told me it would, features like the "tap to pay" and the signature capture helped catch us up to the rest of the world. Thank you for being a true partner and helping us grow.
Jesse Vertin, President / CEO, Big Moe Spring and Alignment
Jesse Vertin, President / CEO, Big Moe Spring and Alignment
We've been using PTM since 1996. It would not be possible to make it through the day without it. Ease of navigation, charts and available reports save us time and make us money. Customer support is excellent and timely. Any problems we have are taken care of almost immediately. Great job Pluss!!
John D, Owner, Auto Machine, Inc.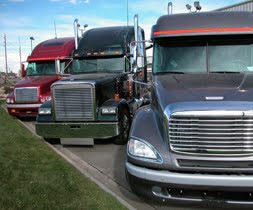 John D, Owner, Auto Machine, Inc.
PTM-Vision is the ultimate time-saver. We can manage and control expenses, employee productivity, and inventory. In addition to that the reporting features are priceless! The exceptional support and training team at Pluss has also allowed our team to effectively run our system which is critical to our success. Investing in the features and functionality of this software has saved our company time and money.
Bay State Truck & Trailer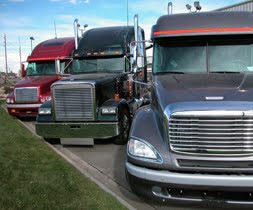 Bay State Truck & Trailer
I started with Pluss Corporation in 1996, back then their company was called PTM. At that time my company was called Champion Automotive Machine. There have been many changes throughout the years and both of our companies have grown together. If I could say one thing, this is a company that truly cares about the customer. There has always been excellent service and always a quick response time to my questions or suggestions. Many of the personnel I would consider to be my friend and it's been a pleasure to be associated with them.
Dick F, Owner, Champion Racing Engines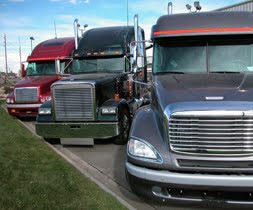 Dick F, Owner, Champion Racing Engines
Bayside Trucks Inc. has been a long-time customer of Pluss Corporation and the relationship we have built has been second to none. Pluss Corporation has gone above and beyond our expectations in making their program tailored to our business needs. Their hardware and software support are always available with professional and knowledgeable staff to assist us. Pluss Corporation keeps evolving and stays up to date on the latest trends that make our business even better.
Dayna T, Bayside Truck Inc.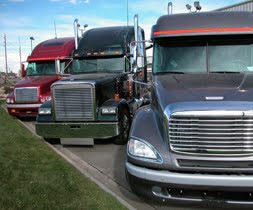 Dayna T, Bayside Truck Inc.
We have been a customer of Pluss Corporation for several years. We primarily use their Vision Software and have found their customer service to be top of the line. I recommend Pluss Corporation to anyone who is looking for computer software for their business.
Gary C, Accountant, Bus Andrews Truck Equipment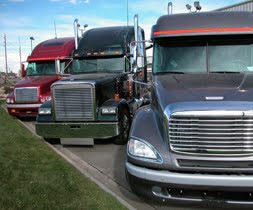 Gary C, Accountant, Bus Andrews Truck Equipment
I have been working with the Vision Software since late December 2014 going active the 1st week in January 2015. I handle the accounting and payroll but have learned the parts, service (a little), and truck sales end. I have found the software is easy to learn and I have only good things to say about the customer service people. Each person is friendly and if they don't have an answer, they get you to the right person as soon as at all possible, usually on one call. I have worked with 3 different software programs and have found this the easiest to adjust to.
Barb L, Michigan Truck & Equipment Sales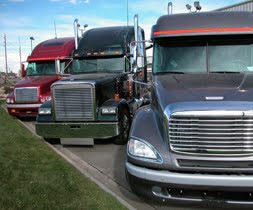 Barb L, Michigan Truck & Equipment Sales
Our company has been looking for software to fit our heavy-duty truck shop for years. We have been through system changes in the last several years. Each software program seemed to lack key functions to our business. Then someone referred us to Pluss! Not only did the software have everything we had been looking for, it had features we had never even considered. And the technical support is beyond compare! They seem to recruit people that have experience in all the key areas -- Accounting, Service, Parts, etc. So, when you need help, they understand what you are asking for and why. No more trying to explain to a kid right out of a computer tech school why you need a certain type of report. Simply put, we could not be happier with our choice to go to Pluss Corporation.
Kay-Cee C, Delaney & Ahlf Diesel Service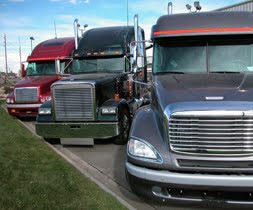 Kay-Cee C, Delaney & Ahlf Diesel Service
PTM-Vision is a great program! Before I signed up for Vision, I was spending over 20 hours at my desk each week and I was just looking to get more time out of the office to work more in the shop or time to spend with family or take a vacation. Vision has been great and done just that and more! Recently I was able to take a full week off and when I got back it only took me 4 hours to catch up.
John C, Northfork Diesel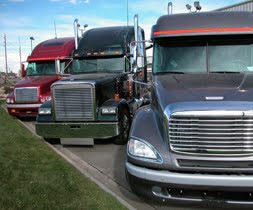 John C, Northfork Diesel
After careful research of several Parts and Service software companies we converted from QuickBooks to Pluss back in 2014 and we have been very pleased with the Pluss team. The power of the Pluss Software and features make it very user friendly at all levels. The program support is the most valuable tool in your product with quick and responsive support staff ready to help. The software has the ability to grow with your company at a rapid pace. Big or small this software will grow with your company.
Ben Bandimere, Owner, Marini Diesel Inc.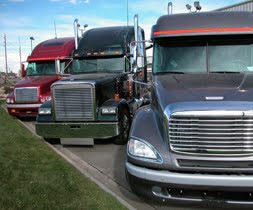 Ben Bandimere, Owner, Marini Diesel Inc.
We here at Vermont Engine Service, Inc. have been using the Pluss software for our engine machine shop for over 24 years and couldn't be happier. The support we receive is second to none, they are always willing to help when we call and if they have to schedule you for a call back appointment they are always on time when they say they will call you back. I would highly recommend Pluss to anyone in the automotive industry for their Point Of Sales and Inventory software needs.
Dean Thibodeau, Owner, Vermont Engine Service Inc.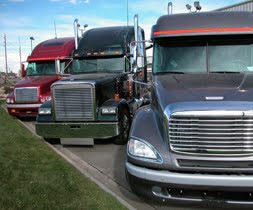 Dean Thibodeau, Owner, Vermont Engine Service Inc.
In a few good words Pluss to me is truly AWESOME! I will have to admit when my Company 360 decided to go with a new computer system I was totally not interested! Having the Pluss System for the past couple of years now has actually been a really great addition to the 360 Company. The techs you meet not only explain how the system works but the whys, dos and donots of your job. Being in accounting things always change and by saying that…………Pluss will explain things in a way for you to understand how things should be done and you learn that it makes sense. In my experience in accounting I don't always know everything and things may not seem clear as to why it should be this way or that way, and Pluss really explains those reasons. Of course, there are a lot of other departments our company uses Pluss for and within those po's, invoicing, billing, etc the help we receive is as well Great! I want to also STRESS for those of us here at 360, these compliments are for many of the Awesome Pluss Techs!
Amy Smith, Accounting Assistant, 360 Fleet Services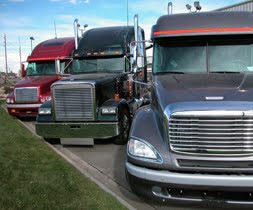 Amy Smith, Accounting Assistant, 360 Fleet Services