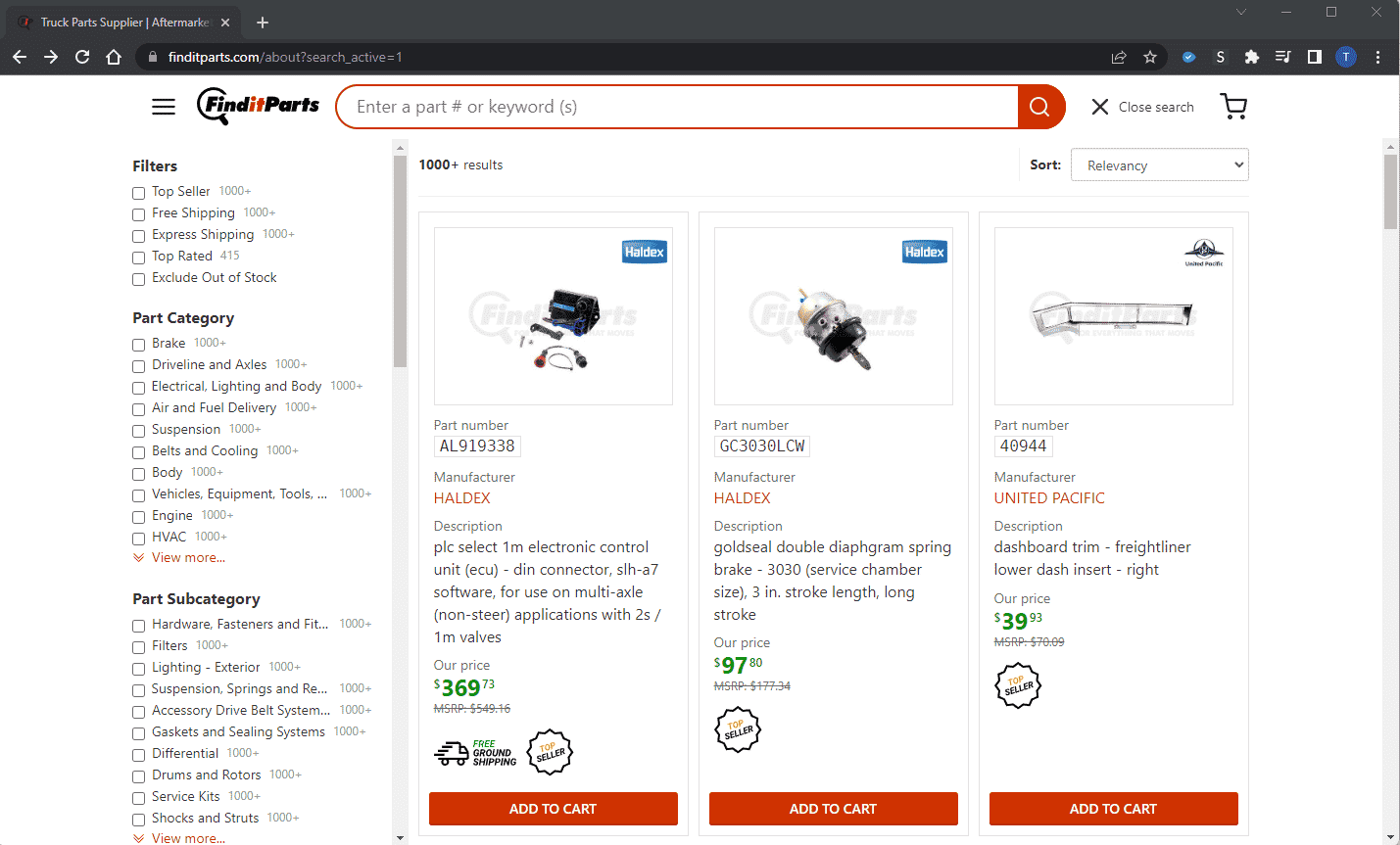 FinditParts
The Largest Source for Heavy Duty Truck & Trailer Parts
FinditParts is the #1 supplier of heavy-duty truck and trailer parts online.
Pluss Software LLC offers powerful integrations with the FinditParts platform through the Pluss Parts Network parts ordering system.
FinditParts has over 10 million parts cataloged on their site and through their integrations.  With express shipping, over 50k of the best-selling parts are available with guaranteed two-day delivery.
FinditParts serves owner-operators, fleet managers, municipalities, distributors, repair facilities and resellers with concierge-level customer service. Our team of technical parts specialists is on hand daily to assist buyers with any of their needs, from identifying and sourcing hard-to-find parts to fulfilling stock order requests. If you're a business with a fleet of heavy-duty trucks, tractors or trailers, a repair facility or a distributor of parts, learn more about our Business Solutions today. With millions of parts in our catalog on an easy-to-use website, FinditParts is the largest single-source Internet distributor of heavy-duty OEM and aftermarket parts. From hard-to-find parts to everyday preventative maintenance items, FinditParts is your partner in keeping your heavy-duty truck on the road.